From the population and cultural centers of Pittsburgh and Philadelphia to the state's more rural foothills and forests, the Commonwealth of Pennsylvania has diverse public safety communication challenges.
The First Responder Network Authority team recognizes the unique communications challenges that Pennsylvania first responders face. We have been working closely with Pennsylvania public safety officials since 2014, capturing their feedback and working with AT&T, our network partner, to improve the design of the FirstNet network. During the development of state deployment plans, our team worked hand-in-hand with Pennsylvania leaders and AT&T to ensure the plan was customized to address public safety's needs, including:
Improving coverage and making deployables readily available in less populated areas
Providing modern communications tools at affordable costs to help first responders operate safer and more effectively
Making "Bring Your Own Device" solutions available to public safety responders
Giving public safety agencies local control to adjust user prioritization when needed in response to outages and emergencies
Following this close collaboration, Pennsylvania chose to adopt the plan and "opt in" to FirstNet. Today, we continue to meet regularly with state and local officials to discuss their public safety broadband needs. In 2019 alone, our team met with Pennsylvania public safety officials more than 10 times. Our engagements in Pennsylvania included engagements during the PA Fire Expo, a meeting with the Pennsylvania Chiefs of Police Association, and meetings with the Regional Task Forces. Engagements like these are crucial to the ongoing success of the network and the advancement of public safety communications across the state and the nation.
Connect with our team of Public Safety Advisors to learn about FirstNet in your community.
Pennsylvania's FirstNet Authority Public Safety Advisor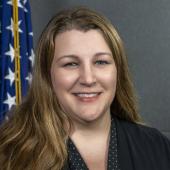 When an emergency strikes, Pennsylvania first responders are called upon to handle the situation and support the community. As we have learned from recent events in many parts of the country, a vital component needed for coordinating a response is the ability for all responders on the scene to share information as events unfold.
Tom Wolf
Governor of Pennsylvania
---
FirstNet in Action in

Pennsylvania
---
The Indiana County Emergency Management Agency in Pennsylvania is responsible for emergency management in the county and oversees emergency communication operations for the county's public safety agencies. FirstNet provides personnel with connectivity in the most remote parts of the county, and the network enables advanced capabilities for first responders, such as remote training and enhanced location and mapping services.

Brian Schoonmaker was named Chief of Police in Hazleton, Pennsylvania in the midst of the COVID-19 crisis. With FirstNet, Chief Schoonmaker jumped right into developing policies to keep the community and police officers safe during this unprecedented event.