Famous for the Kentucky Derby, sprawling farmlands, and the Bourbon Trail, Kentucky faces unique communications challenges, such as dealing with disasters, special events, vast rural areas, and achieving interoperability with neighboring states.
The First Responder Network Authority understands the importance of having reliable public safety communications. We have been working closely with Kentucky public safety officials since 2014, capturing their feedback and translating it into the design of the FirstNet network. During the development of state deployment plans, our team worked hand-in-hand with Kentucky leaders to ensure the plan was customized to address their needs.
Following this close collaboration, Kentucky chose to adopt the plan and "opt in" to FirstNet. Today, we continue to meet regularly with state and local officials to discuss their public safety broadband needs. A sample of our 2019 engagements with Kentucky public safety officials included attending the Southeastern Association of Fire Chiefs Leadership Conference, participating in a regional FirstNet/AT&T Workshop with the Kentucky State Police, and meeting with the Kentucky Division of Emergency Management. Engagements like these are crucial to the ongoing success of the network and the advancement of public safety communications across the state and the nation.
Connect with our team of Public Safety Advisors to learn about FirstNet in your community.
Kentucky's FirstNet Authority Public Safety Advisor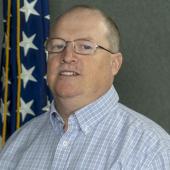 Gerald Risner
202-779-2995