The Commonwealth of Massachusetts is a mix of old and new, with an abundance of historical sites; colleges and universities; thriving health service, manufacturing, and biotechnology industries; and tourism driven by destinations including the Berkshires and the beaches of Cape Cod. The state's first responders contend with the challenges that come with supporting large urban areas, as well as the varied terrain to the state's west and its shoreline to the east.
The First Responder Network Authority team recognizes the unique communications challenges that Massachusetts first responders face. We have been working closely with Massachusetts public safety officials since 2014, capturing their feedback and translating it into the design of the FirstNet network. During the development of state deployment plans, our team worked hand-in-hand with Massachusetts leaders to ensure the plan was customized to address their needs, including:
Expanding rural and waterway coverage, and improving in-building and sub-surface coverage within urban areas
Making deployable network assets readily available for events and emergencies
Providing feature-rich services at competitive prices
Following this close collaboration, Massachusetts chose to adopt the plan and "opt in" to FirstNet. Today, we continue to meet regularly with state and local officials to discuss their public safety broadband needs. In 2019 alone, our team met with Massachusetts public safety officials more than 45 times. Our engagements in Massachusetts included attending the Massachusetts EMS Region III Joint Operations Meeting, participating in the Massachusetts Statewide Interoperability Executive Committee Meeting, and meeting with the Massachusetts Chiefs of Police Association. Engagements like these are crucial to the ongoing success of the network and the advancement of public safety communications across the state and the nation.
Connect with our team of Public Safety Advisors to learn about FirstNet in your community.
Massachusetts's FirstNet Authority Public Safety Advisor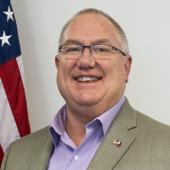 Gary McCarraher
240-449-9378
FirstNet definitely enhanced that communication like we've never had before. During the Boston Marathon in 2013, we lost our wireless. Having the FirstNet network in place would have made those communications that we lost active.
Scott Wilder
Director of Technology and Communications, Brookline Police Department
---
FirstNet in Action in

Massachusetts
---
Hyannis, Massachusetts, serves as the economic and transportation hub for Cape Cod and as a major tourist destination in the summer months. As the town's population ebbs and swells throughout the year, the Hyannis Fire Department faces communication challenges. Whether on land or at sea, FirstNet provides personnel with a reliable connection to the information they need to make critical decisions.

Monterey's first responders are getting a major boost in their wireless communications with the addition of a new, purpose-built cell site. The site – located in Monterey – is part of the FirstNet network expansion taking place in Massachusetts, which is bringing increased coverage, capacity, and capability to first responders across the state.

The Canton Fire Department transitioned to FirstNet to augment radio communications, enhance planning and response with new data capabilities, and address coverage gaps in their small town, 15 miles south of Boston.

Every year, hundreds of thousands of cheering spectators line the streets of Boston to witness the Boston Marathon. In 2018, 80 ruggedized FirstNet devices with push-to-talk and location-tracking applications helped Boston and Brookline police, fire, and incident response teams protect the community.