Tennessee's thriving music scenes in Nashville and Memphis drive tourism in the state, as do the campgrounds, trails, fishing streams, and natural beauty of its Great Smoky Mountains National Park – so protecting visitors and residents is a priority for the state's public safety community. Tennessee's position as a landlocked state bordered by eight other states highlights the need for interoperability for its first responders.
The First Responder Network Authority understands the importance of having reliable public safety communications. We have been working closely with Tennessee public safety officials since 2014, capturing their feedback and translating it into the design of the FirstNet network. During the development of state deployment plans, our team worked hand-in-hand with Tennessee leaders to ensure the plan was customized to address their needs, including:
Extending communications and technology in rural areas and state parks designated as emergency staging areas
Preparing for needs arising from the possibility of a major seismic event along the New Madrid fault
Expanding network capacity to accommodate Tennessee's booming population growth in urban areas
Following this close collaboration, Tennessee chose to adopt the plan and "opt in" to FirstNet. Today, we continue to meet regularly with state and local officials to discuss their public safety broadband needs. In 2019 alone, our team met with Tennessee public safety officials more than 20 times. Our engagements in Tennessee included the Tennessee Emergency Services Coordinator Workshop and a meeting with the Tennessee Advanced Communications Network/AT&T Response Operations Group. Engagements like these are crucial to the ongoing success of the network and the advancement of public safety communications across the state and the nation.
Connect with our team of Public Safety Advisors to learn about FirstNet in your community.
Tennessee's FirstNet Authority Public Safety Advisor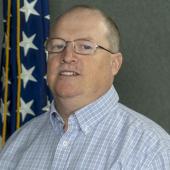 Gerald Risner
202-779-2995
Our immediate priority became to create a network for first responders to communicate. Having a single network, with Uplift capabilities and deployable assets (SatCOLTs) tailored to our needs, was an essential part of our plan and is why we quickly reached out to FirstNet.
Brandon Smith
Manager of Putnam County Emergency Operations Center
---
FirstNet in Action in

Tennessee
---
Tennessee is upgrading its 9-1-1 network and leading the nation by instituting FirstNet as backup for every primary public safety answering point or PSAP. Curtis Sutton, Executive Director of the Tennessee Emergency Communications Board, discusses the lessons learned, the benefits of FirstNet, and the future of 9-1-1 in Tennessee.

In March 2020, several tornadoes tore across middle Tennessee. In Putnam County, 80 miles outside of Nashville, an EF-4 tornado caused major damage to structures and a public safety radio tower. With communications severely limited, state and local first responders turned to FirstNet for coverage from deployables and push-to-talk on smartphones.