Whether managing the 100,000+ college football fans across Alabama each fall or preparing for hurricanes along the state's 600 miles of tidal Gulf Coast waterways, Alabama's public safety officials depend on access to state-of-the-art technology to serve their state's residents and communities.
The First Responder Network Authority team recognizes the unique communications challenges that Alabama first responders face. We have been working closely with Alabama public safety officials since 2014, capturing their feedback and translating it into the design of the FirstNet network. During the development of state deployment plans, our team worked hand-in-hand with Alabama leaders to ensure the plan was customized to address their needs, including:
Expanding rural coverage beyond what is currently available
Offering affordable data services to public safety across the state
Delivering a network for public safety with increased geographical coverage, redundancy, and resiliency
Following this close collaboration, Alabama chose to adopt the plan and "opt in" to FirstNet. Today, we continue to meet regularly with state and local officials to discuss their public safety broadband needs. In 2019 alone, our team met with Alabama public safety officials more than 10 times. Our engagements in Alabama included attending the Southeastern Association of Fire Chiefs Leadership Conference, meeting with the Mobile Fire-Rescue Department, and meeting with the Alabama First Responder Wireless Commission. Engagements like these are crucial to the ongoing success of the network and the advancement of public safety communications across the state and the nation.
Connect with our team of Public Safety Advisors to learn about FirstNet in your community.
Alabama's FirstNet Authority Public Safety Advisor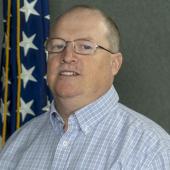 Gerald Risner
202-779-2995
Keeping Alabama's residents, visitors and first responders safe is of the highest concern. From volunteer emergency responders in our rural communities to those on the front lines in more populated areas, our public safety community deserves access to the tools they need most. This collaboration with FirstNet and AT&T will allow us to provide our first responders increased capabilities to communicate as effectively and efficiently as possible, while also ensuring that our residents and businesses have the best possible services provided to them in times of emergency.
Kay Ivey
Governor of Alabama
---
FirstNet in Action in

Alabama
---
The Oxford Police Department is the first public safety agency in Alabama to obtain a FirstNet compact rapid deployable, a miniature cell tower that generates cellular and wi-fi coverage quickly, efficiently, and wherever it's needed. This advanced technology acts as a solution for challenges that first responders face when trying to stay connected during emergencies, in more rural areas, or during large events where networks can get overwhelmed.

Every year, disasters put millions of Americans in danger and cost billions of dollars in property damage. After the threat of harm has passed, FirstNet plays an important role in the recovery phase. While a community is assessing damage, repairing and rebuilding infrastructure, and restoring critical functions, FirstNet keeps responders connected and communicating, speeding up some steps of the recovery process. Cherokee County Emergency Management Agency in Alabama used FirstNet to speed up reporting after disasters.

When disaster strikes, most emergency managers and public safety officials rely on pen and paper to conduct damage assessments. The process involves slow, manual data entry and can delay disaster aid for weeks. In Cherokee County, Alabama, emergency management personnel are using FirstNet devices to collect and upload damage assessment information in real time so that communities can get the help and resources they need faster.