Louisiana is uniquely situated within the Gulf Coastal Plain. With an abundance of wetlands, floodplains, and marshes — and with a history of dangerous weather events — quickly responding to emergencies can be challenging.
The First Responder Network Authority team recognizes the unique communications challenges that Louisiana first responders face. We have been working closely with Louisiana public safety officials since 2014, capturing their feedback and translating it into the design of the FirstNet network. During the development of state deployment plans, our team worked hand-in-hand with Louisiana leaders to ensure the plan was customized to address their needs.
Following this close collaboration, Louisiana chose to adopt the plan "opt in" to FirstNet. Today, we continue to meet regularly with state and local officials to discuss their public safety broadband needs. A sample of our 2019 engagements with Louisiana public safety officials included the Louisiana Governing Board Meeting, the Louisiana Land Mobile Radio-Push to Talk Interoperability Meeting, and the Combined Regional Emergency Communication Coordinators Working Group for Regions 6 and 7. Engagements like these are crucial to the ongoing success of the network and the advancement of public safety communications across the state and the nation.
Connect with our team of Public Safety Advisors to learn about FirstNet in your community.
Louisiana's FirstNet Authority Public Safety Advisor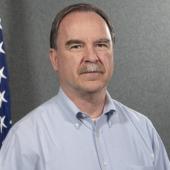 Thomas Randall
240-805-7758
Our connected medical devices share important information with hospitals. From voice and data to photos and video, being able to send that information while en route to the hospital is crucial. It can make the difference in getting patients to the proper treatment centers and, ultimately, saving lives. Whether it's during a routine call, a widespread disaster or even just a large event, FirstNet gives us the connectivity we need to give patients the best possible care.
Joey Branton
Director of Technology, Acadian Ambulance
---
FirstNet in Action in

Louisiana
---
First responders in the East Carroll Parish area got a major boost in their wireless communications with the addition of a new, purpose-built cell site. The site – located in Lake Providence – is part of the FirstNet network expansion taking place in Louisiana, which is bringing increased coverage, capacity, and capabilities to first responders across the state.