First responders in Colorado know the challenges of keeping growing communities safe in the urban, rural, and mountainous regions that make up the state. With FirstNet, public safety professionals in Colorado can access a secure, reliable connection – whether communicating across the borders of Colorado's six neighboring states, conducting search and rescue missions for lost hikers or skiers, or managing large crowds during outdoor festivals.
The First Responder Network Authority team recognizes the unique communications challenges that Colorado first responders face. We have been working closely with Colorado public safety officials since 2014, capturing their feedback and translating it into the design of the FirstNet network. During the development of state deployment plans, our team worked hand-in-hand with Colorado leaders to ensure the plan was customized to address their needs.
Following this close collaboration, Colorado chose to adopt the plan and "opt in" to FirstNet. Today, we continue to meet regularly with state and local officials to discuss their public safety broadband needs. In 2019 alone, our team met with Colorado public safety officials more than 30 times. Our engagements in Colorado included the Colorado 911 Advisory Task Force Meeting, a broadband workshop with the Boulder Police Department, and meetings with the Colorado Public Safety Communications Sub-committee. Engagements like these are crucial to the ongoing success of the network and the advancement of public safety communications across the state and the nation.
Connect with our team of Public Safety Advisors to learn about FirstNet in your community.
Colorado's FirstNet Authority Public Safety Advisor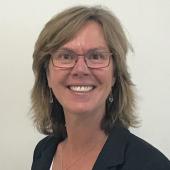 Tracey Murdock
202-657-9013
We need to connect our first responders now. From rural to urban communities, public safety professionals throughout Colorado put their lives at risk every day responding to disasters and critical situations. That is why the state of Colorado spent years visiting with public safety teams statewide, thoroughly reviewing solutions for Colorado. Our conclusion: opting in to FirstNet is the best solution for Colorado.
Eric Tade
Denver Fire Department Chief
---
FirstNet in Action in

Colorado
---
As the Marshall Fire burned through Boulder County, it quickly became the most destructive fire in Colorado state history. The fire damaged critical infrastructure and commercial networks were congested, but responders were able to communicate with FirstNet deployable assets on site, including a compact rapid deployable that was able to traverse steep terrain and establish coverage quickly.

FirstNet is revolutionizing the delivery of public safety services for all users. Learn how FirstNet is expanding broadband coverage into rural areas that have been traditionally underserved or unserved.

The Cameron Peak Fire was the largest wildland fire in Colorado's history. Don Patterson, a firefighter and communications expert, deployed to the fire knowing that broadband communications would play a huge role, particularly with the threat of COVID-19. Deployables and other advanced technologies helped everyone communicate — from incident command at the base camp to frontline firefighters.

The Cameron Peak Fire burned nearly 209,000 acres (326 square miles) in Colorado in late 2020, making it the largest wildfire in state history. As firefighters fought the blaze, FirstNet deployables and devices allowed them to access apps and resources that made their jobs easier and kept them connected to Incident Command and their families back home.