North Dakota is a primarily rural state with nearly 90 percent of its land area covered in farms or ranches. FirstNet gives North Dakota new options for bridging the coverage challenges that it experiences in its vast rural areas and also along its 310-mile international border with Canada.
The First Responder Network Authority team recognizes the unique communications challenges that North Dakota first responders face. We have been working closely with North Dakota public safety officials since 2014, capturing their feedback and translating it into the design of the FirstNet network. During the development of state deployment plans, our team worked hand-in-hand with North Dakota leaders to ensure the plan was customized to address their needs, including:
Expanding coverage in rural areas and making deployable network assets available during emergency situations
Offering feature-rich services at competitive prices
Recognizing the critical nature of the public safety mission when it comes to customer care and support
Following this close collaboration, North Dakota chose to adopt the plan and "opt in" to FirstNet. Today, we continue to meet regularly with state and local officials to discuss their public safety broadband needs. In 2019, our team met with North Dakota public safety officials more than five times. Our engagements in North Dakota included participating in the Region 8 Regional Emergency Communication Coordinators Working Group, meeting with the North Dakota Public Safety Answering Point Directors, and attending the National Association of State EMS Officials Western Regional Conference. Engagements like these are crucial to the ongoing success of the network and the advancement of public safety communications across the state and the nation.
Connect with our team of Public Safety Advisors to learn about FirstNet in your community.
North Dakota's FirstNet Authority Public Safety Advisor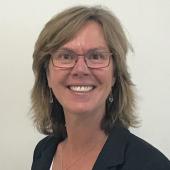 Tracey Murdock
202-657-9013
First responders need access to the latest communications technologies to do their jobs most effectively, and events like the Dakota Access Pipeline protests demonstrated the important need for a common system to enable communication between and among first responders. We're pleased to join FirstNet as another step toward improving our connectivity to help enhance the safety of our first responders and all of our citizens.
Doug Burgum
Governor of North Dakota
---
FirstNet in Action in

North Dakota
---
First responders' inability to communicate after the 9/11 attacks underscored significant public safety communication shortfalls nationwide – including on tribal lands. The FirstNet Authority is working to bring FirstNet's unique capabilities to tribal communities that are historically prone to communication challenges.

North Dakota's first responders got a major boost in their wireless communications with the addition of four new, purpose-built cell sites. The sites – two located in Slope County and one each in McLean and Stark County – are part of the FirstNet network expansion taking place in North Dakota, which is bringing increased coverage, capacity, and capabilities to first responders across the state.